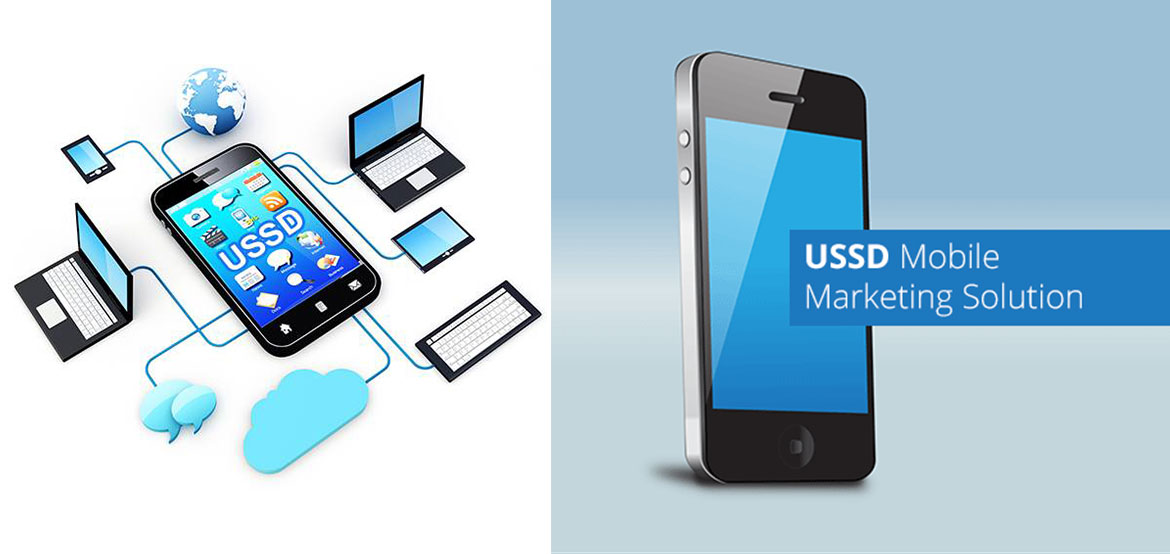 USSD
Unstructured Supplementary Services Data (USSD) is a technology that allows high speed interactive communication between the subscribers and applications across a GSM Network, and hence it supports menus and transactions.
USSD is commonly used for mobile banking, security systems etc. It can also be useful for everything from accessing news services, sports scores and fixtures, submission services, feedback and voting, advertising listings or directories.Its menu-based platform can provide any number of services and the potential for payment opens the door to the possibility of mobile commerce as it is available regardless of the end-user's mobile phone type and generation. Unlike SMS, it does not use a store and forward architecture, but a session oriented connection.
USSD text messages can be up to 182 bytes in length. Messages received on the mobile phone are not stored. A typical USSD request looks like this: *123# (dialed from the phone),The asterisk (*) and hash (#) codes are much like simple programming codes, signifying the beginning and end of the request. The operator will then relay the codes to the corresponding USSD applications which return with the requested information.
TurningPoint Innovations USSD VAS infrastructure is based on:
♦ A carrier-grade USSD Gateway, with multiple connection links to mobile operators.
♦ A wide range of USSD applications developed and hosted in our USSD Gateway platform or provided by our local or international partners.
Our USSD Gateway platform supports the following features:
Multiple 2-way connectivity to Operators service Centre with powerful routing for inbound USSD requests via shortcodes.
Multiple 2-way connectivity to third party USSD applications over public Internet via SMPP protocol.
Multiple services under single account
Hosting & Configuration of multiple USSD based application services.
Real time message tracking, reports and statistics accessible per customer & per service.
Support for remote access to partners' database for locally hosted applications.
An account is provided to partners to view statistics and various usage reports of their services.
Advantages of USSD:
Real-time
Fast and responsive
Interactive navigation
Consumer driven
Can be used as payment method
Automated response
Allows for mass-usage
GET IN TOUCH FOR YOUR USSD SOLUTION